About the Project
About the project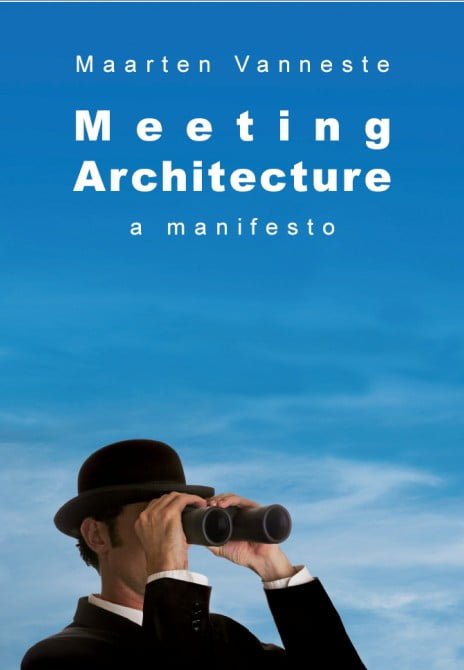 The Meeting Design Institute and Matey Events have partnered to deliver the innovative concept to Russian event and meeting professionals. An award-winning author, Maarten Vanneste, the MDI President, in 2007 wrote the ground‐breaking book 'Meeting Architecture, a manifesto'. This became an industry bestseller that led to an international movement and educational projects. Now, this book is going to be available to a larger group of event professionals in Russia.
As the key outcome of this project, in 2016 the first ever Russian edition of  Meeting Architecture: a manifesto («Архитектура делового мероприятия») was published. The book is now available at online bookstores: Ozon.ru, Litres.ru & Amazon.com
About MDI
The Meeting Design Institute
is a member based association with a mission:
to develop meeting design alongside logistics and hospitality.
The emerging category of meeting design brings together education, tools and services with a common objective to produce better meetings with more powerful, measurable results. MDI is emerging as a global community of companies and professionals that deliver meeting support or meeting design services.
MDI membership is a unique opportunity to:
meet new clients
discover the meeting industry
meet companies from the same market – peer learning
develop your product
educate the market

About the Author
Maarten Vanneste, started his company ABBIT VIDEO in 1982. It grew from an AV company over production to a full service meeting design company. After more than 30 years he is seen as a Meeting Industry leader and visionary with a focus on meeting design. His CMM's business‐plan project became reality as the Meeting Support Institute (2006). The now called Meeting Design Institute is a member based organization that educates and exposes meeting planners to meeting design and its toolbox. With a focus on the objective based meeting design the Meeting Design Institute organises events like the FRESH Conference and education like a 5‐day training in Meeting Architecture. The 2013 Meeting Architecture Process (MAP) workbook provides a standard Meeting Design methodology. Maarten is an influential innovator, author, trainer and a speaker. For his relentless work and influence in the Meetings industry, he received the IMEX Academy Award in 2005 and the MPI RISE Award for Industry Leadership in 2011.