For Event Organisers
Skill Boost Session on #EventPsychology for Event Planners
What is it?
A customized session for event planners/your event team on
How psychology and neuroscience can help make your event more memorable and efficient
What tools and methods can be used to impact attendees on a deeper level; to make event learning and networking really productive; to increase engagement and satisfaction.
Why?
Psychology and neuroscience are the fields that provide a lot of insights on human behaviour, how our brains work, and interaction between people – those issues that are at the heart of any event.
By learning about findings from psychology and neuroscience and applying them to event design, event professionals get the most effective tools to create meaningful, memorable, and ultimately more impactful, event experiences.
What are the learning outcomes (example)?
Get to know more about importance of #eventpsychology
Discover how various practical elements of event design can influence participants on psychological and physiological level
Learn about most common biases to tackle when creating and promoting event content
Contacts: matey.events@gmail.com / +1 206 380 0742
Event Review
What is it?
It is a comprehensive analysis of all aspects of your event, an independent expert opinion and recommendations based on the current state of affairs and goals for the future. It includes:
CONSULTING ON EVENT DESIGN OR SPECIFIC ELEMENTS OF YOUR EVENT STRATEGY AND CONTENT
Depending on your particular needs, I review your overall event strategy and objectives; suggest new tools and formats based on your goals and requirements; provide you with independent feedback on specific elements; etc.
ON-SITE OBSERVATIONS (AKA 'SECRET ATTENDEE')
Nothing beats live experience – this is why on-site observations provide super valuable knowledge on how your event does. By attending your event in person, I become your 'secret' attendee while observing from highly professional stance. Such dual role allows for providing you with the most intrinsic 2-in-1 feedback and lives up and backs up conclusions about how it all feels.
A DETAILED LIST OF RECOMMENDATIONS FOR IMPROVING YOUR EVENT
Based on research, information provided by the organiser, feedback from participants and my own observations (all sources and scope to be agreed prior to work starts) I provide you with a report on what works and what could be improved in your event design.
Why?
Event professionals are always super busy, and sometimes there is a lack of required resources (time/information/energy etc) to get the event to the desired level of success. My role as an external consultant is to help discover new ways and approaches (or re-invent the old ones). Besides, it is often helpful to get the third-party opinion from the professional not involved into the daily operations of your event planning process. This brings another perspective and angle to the table and can be an eye-opener, in both small and big things.
Who is it for?
Companies, as well as non-for-profit organisations, that organise their own events
Event and meeting professionals and agencies organising business events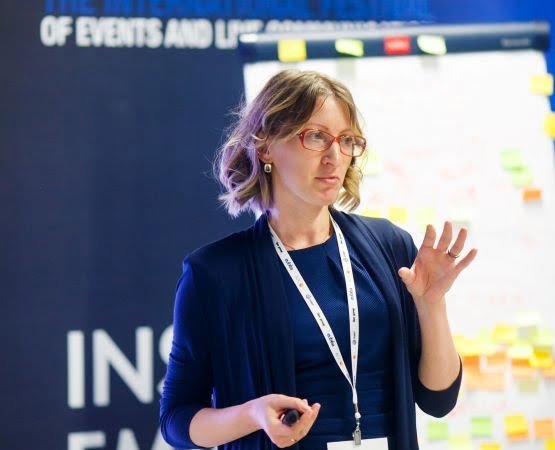 Speaking
Victoria can speak at your event or meeting on such topics as applying science to event design; event psychology tools; bridging the gap between event logistics and strategy; principles of strategic event management; lessons from a personal journey as event planner and consultant and a working mom experiencing different cultures and countries.
Contacts: matey.events@gmail.com / +1 206 380 0742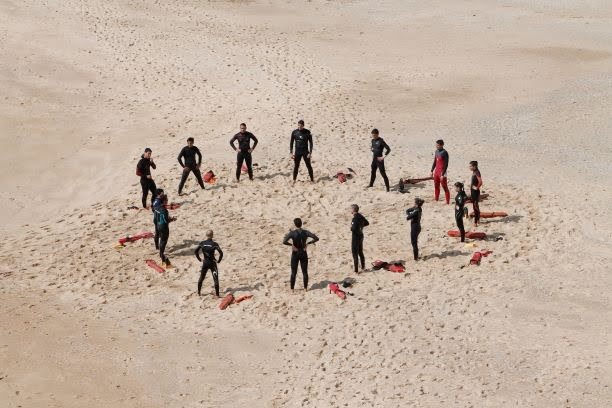 Pre-event Training for Participants
What is it?
A 1-hour pre-event session with the registered participants of your event, to get them fully ready to attend and make the most out of it.
It covers a wide range of topics from setting the goals for attending to getting the practicalities right to planning post-event actions.
In addition, I'll work with you to customize some tips to cater for your audience's needs in particular.
The session can be conducted in-person (as an introductory session on-site) or online (e.g. as a webinar).
Why?
Preparation is key for success. However, event success should not be the sole responsibility of event organisers. You can design the best event ever possible, yet individual outcomes and experience will vary. The reasons for that in many cases are trivial:
lack of consideration about why to attend and what to do at the event;
unreasonable or no expectations about event outcomes;
lack of understanding about event's value.
By training attendees about key things to do and giving smart tips and specific recommendations you'd be able to help them
set their goals with regards to your event,
shape their expectations and
align their event experience with post-event actions.
The more they are prepared, the better outcomes. The better outcomes lead to increasing loyalty and amount of positive feedback.
What are the outcomes?
The outcomes are a win-win:
event organisers get audience prepared strategically, practically and emotionally;
event participants get knowledge required to benefit from attending.
Contacts: matey.events@gmail.com / +1 206 380 0742